We are here to assist Grand Rapids' High School students in navigating the path to college.
First, Let's Get You To College…Senior Summer Checklist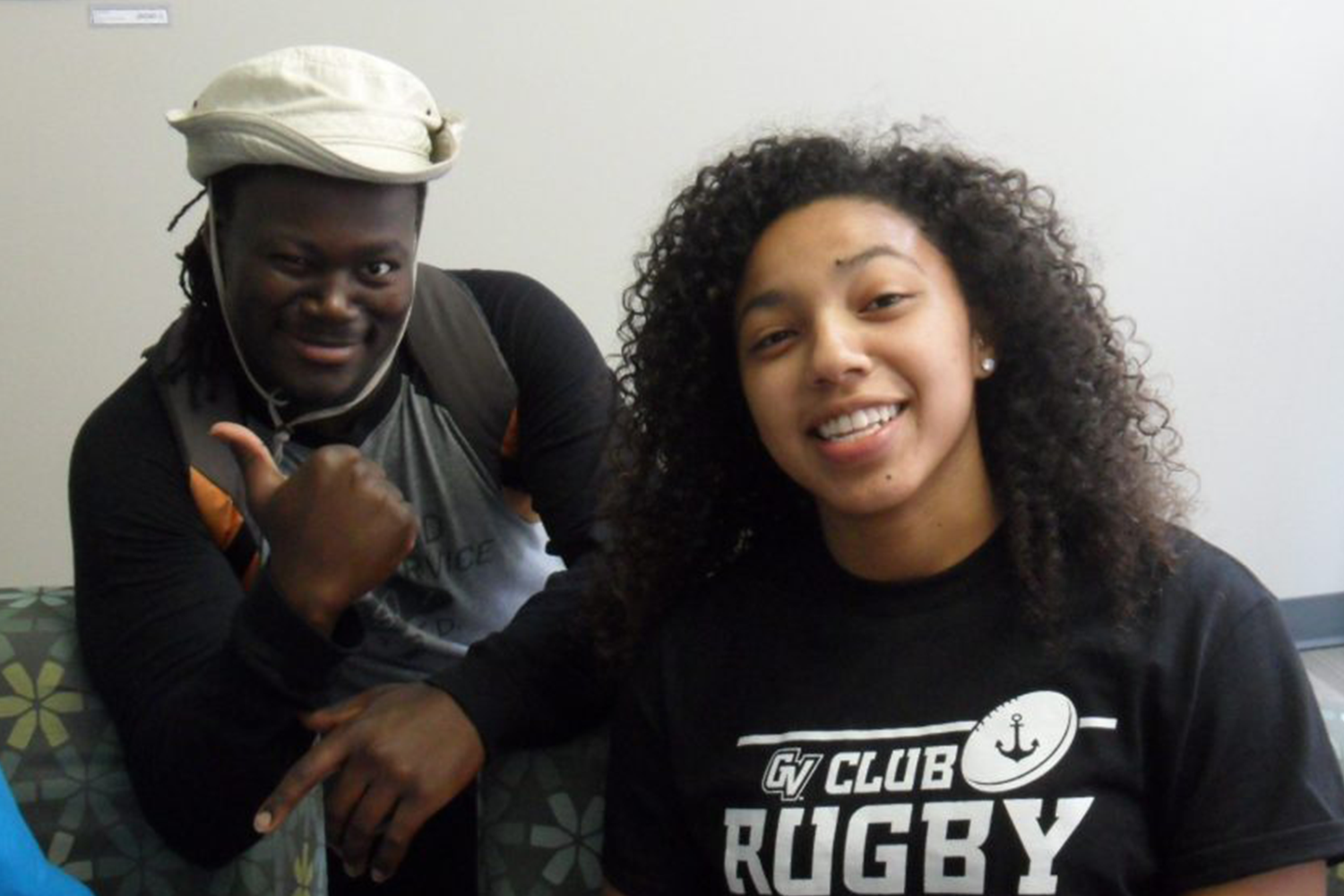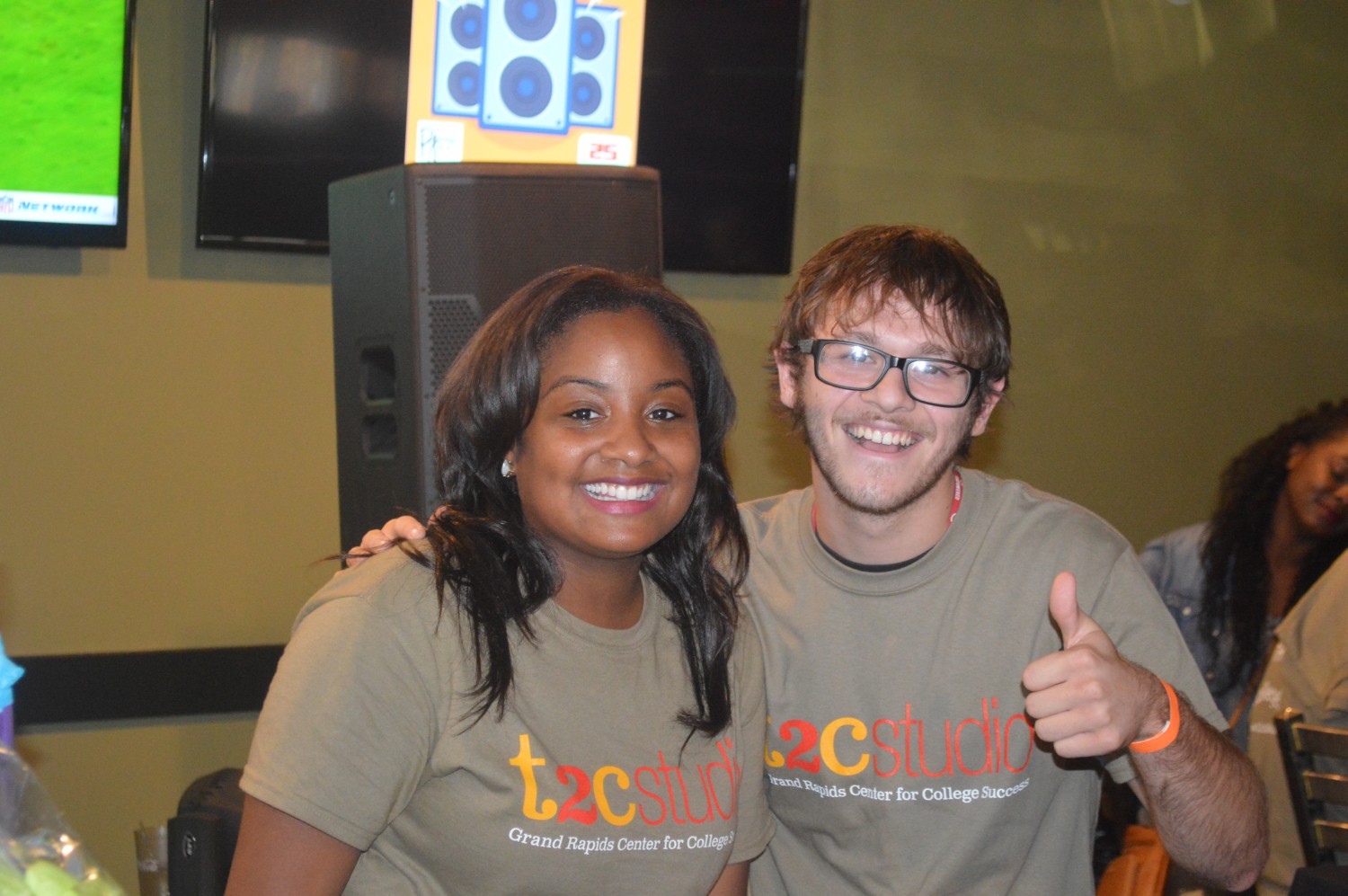 Narrow down your list of colleges

Ask yourself WHY this college or university and prioritize your list 1, 2, 3…

Do your research by contacting the colleges you are interested in attending.

Be sure to ask about:

Financial Aid Process
Admission requirements and DEADLINES
Scholarship DEADLINES

Out of state tuition waivers (only if you're interested in an out of state school)
Start your college budget pan and investigate college costs
Take a trip and visit the schools you are interested in
Be sure to schedule a tour with the admissions office
Ask to be connected with specific organizations and departments that interest you

Read More

Read Less
Senior Summer Checklist Continued
Create a professional email address

Professional: jane.doe@gmail.com – first name.last name@gmail.com
Not professional: ballerjd3000@gmail.com or crazykittens541@gmail.com

Create or update your resume

Stop by the T2C Studio for free resume building assistance

Always remember that you can stop by the studio for one-one-one support and guidance.

498 High School Graduates were served through T2C Studio last year
CHALLENGE YOURSELF
It is your senior year; keep it up! Challenge yourself with your class selection by looking into AP courses and dual enrollment courses that can count as college credit. Good grades, in challenging courses look extremely well on your transcript when you're applying to colleges and universities.
GET INVOLVED & STAY INVOLVED
Extracurricular activities look great on your resume and your college applications! Be sure to look into teams and organizations that you can join at your school and in your community. Also, volunteering in your community is a great way to stay involved and build connections with community organizations. Continue to browse our webpage for involvement opportunities throughout Grand Rapids!
MAKE A PLAN
You have so much to do as a senior! Making a plan will help you stay organized as you conclude your last year in high school and prepare for your future as a college student. Check out this website (https://bigfuture.collegeboard.org/)  for assistance with making your plan. You can always stop by the Studio for more support!
With Knowledge Comes Success
54% of registered students received Studio services related to paying for college
RESEARCH AND TRACK DEADLINES
Deadlines are extremely important when applying to postsecondary education. Connect with an admissions counselor to figure out your deadlines for the application, scholarships, financial aid, housing, etc. The Studio has great college research resources for colleges and universities in West Michigan. We can help you look up any school!
FIND SUPPORT
Identify those who are going to support you throughout your last year of high school. Stay in contact with your supporters and openly communicate your needs. The T2C Studio can support you throughout your entire college admission journey.
FIND THE MONEY!!!
There are different ways to pay for college and it is important to start finding funding sources early. Check the scholarship links on our site. Contact the Studio and we can help you with your search.
33% of registered students wanted services related to their college admission and persistence
TAKE YOUR ENTRANCE EXAMS (SAT)
Register for your entrance exams! Get prepared for the SAT or ACT! Talk with your counselor about test preparation classes or workshops at your school or in the community.
FILL OUT FAFSA
Visit https://fafsa.ed.gov/  to fill out your FAFSA application. It is very important to track your state deadline for FAFSA (clickable deadline https://fafsa.ed.gov/deadlines.htm). Take a look at our blog section to learn more about the recent changes inFAFSA starting with 2017 graduates.
APPLY
With you deadlines in mind complete your college applications in fall semester. Take a look at the different types of applications:
Early Decision: Binding application. Once accepted, the applicant must go to that college. Only for first-choice colleges.
Early Admission: Non-binding application. Once accepted, the applicant still has the choice to attend another college. Only for first-choice colleges.
Regular Admission: Non-binding application. Once accepted, the applicant still has the choice to attend another college. For any college application.
Wait-List: Neither an acceptance nor a rejection. Wait-listed students need to see if the school has a spot open up from accepted students choosing not to attend.